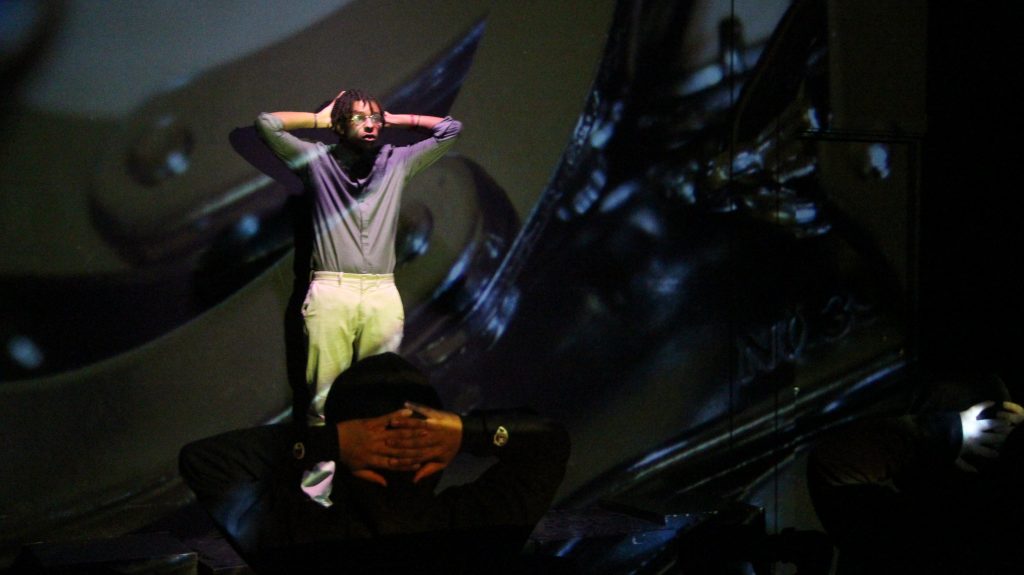 Students take daily drama and movement classes on acting techniques and tuning their physical instruments. Students study theater history, voice and speech, improvisation, and digital filmmaking. Students complete internships with cultural organizations and compete yearly in the National Shakespeare Competition.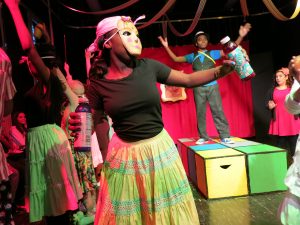 Partnership with Waterwell!
At Waterwell, they believe in the power of partnership to enhance, enrich, and extend Waterwell Education's programming for students. Their journey has been enriched by collaboration with incredible individuals, organizations, and institutions that share our passion for the arts and education. 
Noah
Hougland
A New Yorker by choice and a Texan by birth, Mr. Hougland is an artist and educator who has spent his life doing what he loves – creating. After attending a nationally recognized performing arts high school in Dallas and earning an undergraduate degree in theatre from SMU, he spent a decade pursuing a career in the NYC entertainment industry, working on short films, off-Broadway plays, and independent features. His directing work ranges from contemporary musicals to classical plays, and he has designed, installed, and built the lighting and scenery for dozens of high school productions.
Theodore Nusbaum
Mr. Nusbaum is a playwright, screenwriter, director and actor who has enjoyed teaching at Talent Unlimited for over a decade. Mr. Nusbaum sold, optioned and published several original works including "Pischer" (Samuel French), "Bank Street" (John Wells Productions), "Quick Sticks" (Teddy Zee) and "Stronger Than Oak" (The Inhabitants) and rewrote projects for Wessler Entertainment and Experience Media Studios. Mr. Nusbaum played several supporting roles in Off-Off Broadway productions, studied Long Form Improvisation at The Upright Citizens Brigade, and trained in the Meisner Technique. Mr. Nusbaum spent two weeks at La Porte Peinte Centre pour les Arts, in Noyers as an Artist in Residence working on what would become his latest play, "The Institute." He holds degrees from The Actors Studio Drama School, Columbia University, and The Colorado College.
Christina Peacock
Christina Peacock is an actor, director and theater educator who got her start in the world of education after her theater company, Breathe and Rhythms, was hired to work in the NYC public school system. Mrs. Peacock has worked as an actor at Public Theater, Ohio Theater, The Kitchen, New York Theater Workshop, PS 122, St James Church, Aaron Davis Hall, and Playground Theater. In addition, she directed shows at The Nuyorican Poets Café and John Jay College, developed curriculum with Barnard College and worked at The Painted Bride Performing Arts Center in Philadelphia. In 2016, she returned to Theater for The New City where she previously performed The Life of Violet, to perform in the world premiere of The Sorcerers, a play about xenophobia, interracial marriage, and witchcraft. Mrs. Peacock holds a BFA in Theater from CCNY and an MS in Multicultural Education from The College of Mt. St. Vincent.