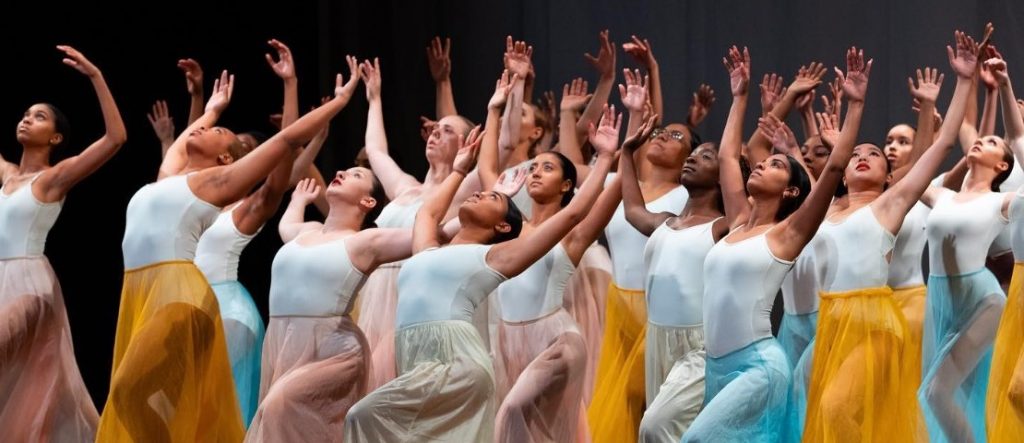 Students take three periods of dance daily. They engage in  ballet and modern dance classes as well as improvisation, dance composition, pointe, and repertory. 
Students attend workshops with guest artists on topics such as West African dance. Supplemental techniques include Pilates, yoga, history, and anatomy. Opportunities for pointe training begin sophomore year.
Our dancers have the opportunity to participate in an internship program at various art industries including the following: Martha Graham Dance Center, the Paul Taylor Teen Ensemble, Exploring the Arts, Rioult Dance, BAAD! Bronx Academy of Arts & Dance, Dancewave, Young Dancemakers, Astoria Dance Centre, American Folk Art Museum, Bloomberg Apprenticeship & the Park Avenue Armory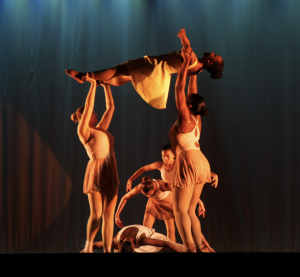 Talent Unlimited High School Dance Studio is set to perform in our holiday show!
Check them out!
Jessica
Danser
Jessica Danser, a native New Yorker, graduated salutatorian from Talent Unlimited High School in 2001, while also studying on scholarship at the world-renowned Ailey School. She earned a B.F.A. in Dance Compostion from SUNY Purchase and went on to found JD/dansfolk, a Bronx-based dance company which focused on socially conscious choreography and bringing arts programming to under-served communities. As a member of Arthur Aviles Typical Theatre, Ms. Danser co-founded the AATT Academy as Mr. Aviles' education director. Ms. Danser was on faculty at numerous dance organizations, including the Ailey School and PPAS. She received many grants and awards for her choreography and community organizing from the Bronx Council on the Arts and other private foundations. Ms. Danser joyfully returned to her alma mater as a full-time faculty member in 2015 and now holds a professional license in modern dance from the state of New York.
Danielle
Harris
Danielle Harris graduated valedictorian from the Arnhold Dance Education Masters Program at Hunter College and was also a Professional Division Ailey School student. She has served as a background dancer for various Soca recording artists, has performed in an array of dance companies and was a performer for Disney Cruise Line. As a first generation American, Ms. Harris loves to incorporate her Bajan heritage into her curriculum here at Talent Unlimited.
Jessica
Park
Jessica Park holds a B.F.A. in Dance and Psychology from the Ailey/Fordham B.F.A. Program and an M.A. in Dance Education from Hunter College. She has studied with world-renowned teachers in diverse dance styles, with her strengths demonstrated in ballet, Horton, and Graham techniques. Ms. Park has performed works by Alvin Ailey, Jamar Roberts, Stefanie Batten Bland, Christopher Huggins, Jae Man Joo, and Monica Bill Barnes to name a few. Professionally, she has performed with Mook Dance Company and Monica Bill Barnes & Company at venues across New York City, including at New York City Center in the Fall for Dance festival. Ms. Park recently joined the TU family, and she looks forward to meeting you!